Products
Epaderm Ointment
Epaderm Ointment is a 3-in-1 emollient suitable for all ages, including babies. Clinically proven to manage dry skin, Epaderm Ointment helps support and restore the skin's natural barrier function.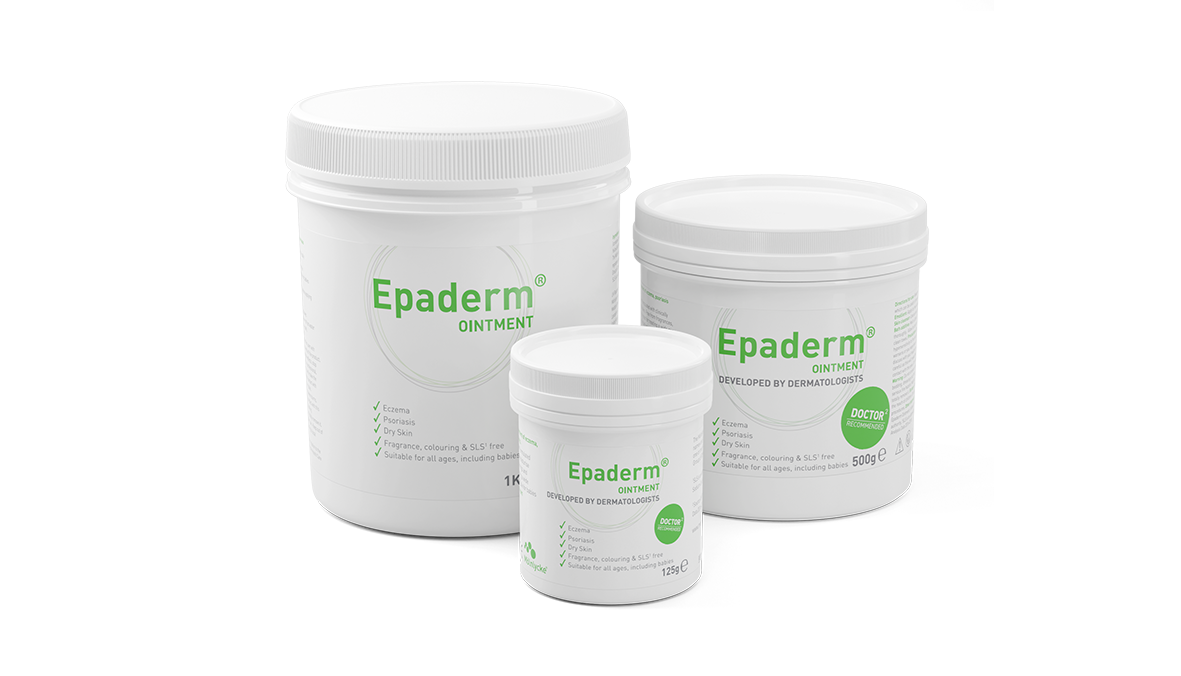 Suitable for dry skin and ideal as an intensive overnight treatment

Applicable for all ages, including babies

Contains only 3 ingredients

Moisturises and softens the skin, providing a film barrier which aids moisture retention within the skin

Free from fragrance, colouring, SLS, paraben and steroids

Available in 125g, 500g and 1kg sizes
hidden1
hidden2
hidden1
hidden2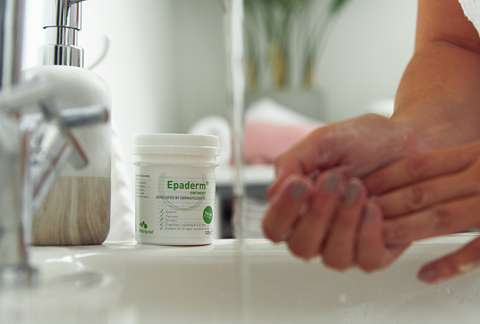 Epaderm Ointment as an emollient
Epaderm Ointment provides a barrier to help soothe the skin. Emollients are not steroids so you can use as much as you need. It should be applied generously and frequently even when the skin has improved.
Directions: apply Epaderm Ointment directly on the skin in the direction of hair growth. This will reduce the risk of blocking hair follicles.
…and as a skin cleanser
Using Epaderm as a skin cleaner helps ensure that dry skin can be properly washed without losing additional moisture, or having to deal with the problems that common soap additives might produce.
Directions: scoop a small amount from the tub, lather under warm water and then use as a normal soap.
Epaderm Ointment as a bath additive
Soaking the skin in an emollient for optimum rehydration is another key step of complete emollient therapy. When using Epaderm as a bath additive, care should be taken, as it will make the surface of the bath slippery.
Directions: take 4g (about the size of a £2 coin) from the tub. Melt this in a tumbler of hot water, ensuring it has cooled sufficiently before adding to the bath. Do not apply hot water directly to the skin.
Ingredients
Cetomacrogol Emulsifying Wax BP. (contains Cetostearyl Alcohol and Macrogol Cetostearyl Ether 22)

Yellow Soft Paraffin BP.

Liquid Paraffin Ph. Eur.