Products
Epaderm Cream
Epaderm Cream is a 2-in-1 emollient and cleanser clinically proven to effectively relieve the symptoms of dry skin, including hydration and smoothness, after just two weeks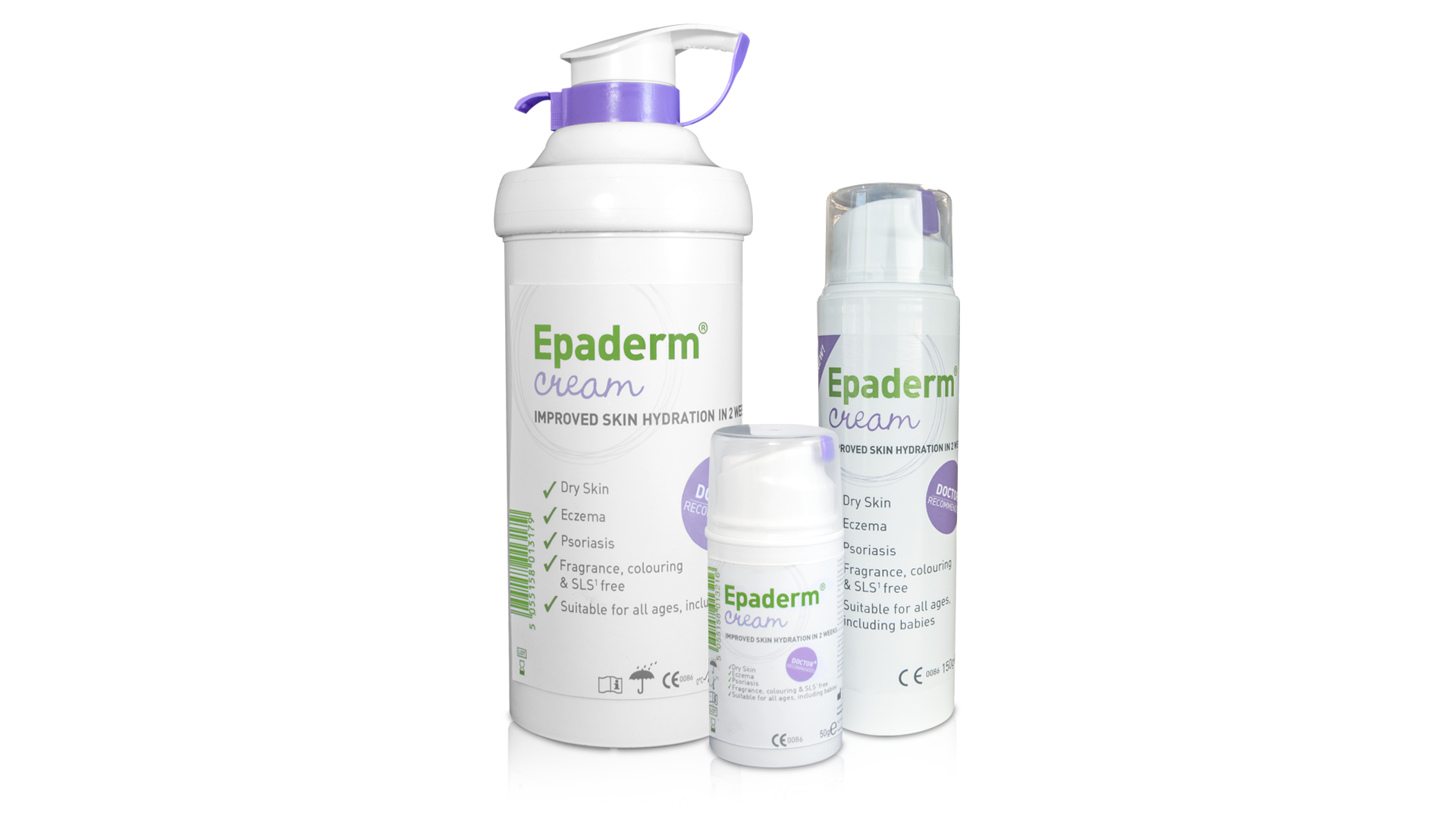 Recommended by Doctors
Non-greasy formulation absorbs into the skin
Suitable for all ages, including babies
Free from fragrance, colouring and SLS
Easy to use 'twist and lock' pump dispensers (500g only)
Available in 50g, 150g and 500g sizes
hidden1
hidden2

See our independent product
reviews on the Talk Health
Partnership
hidden1
hidden2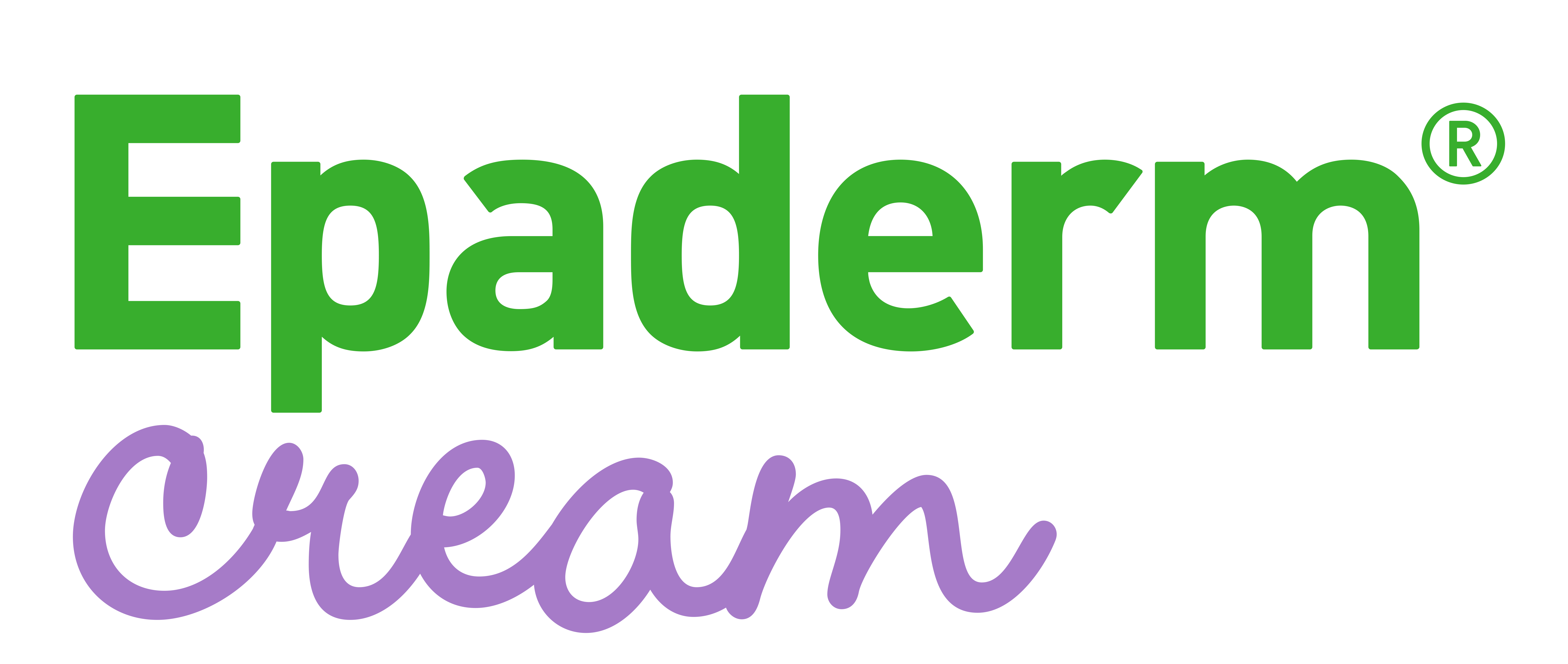 Epaderm Cream is an award winning emollient cream. It's a 2-in-1 treatment for dry skin conditions, such as eczema and psoriasis, meaning Epaderm Cream can be used directly on the skin or as a skin cleanser. Epaderm Cream's light, non-greasy formulation is suitable for less severely affected areas and daytime use.
Epaderm Cream is clinically proven to effectively relieve the symptoms of dry skin, including hydration and smoothness, after just two weeks.
Suitable for sensitive skin, Epaderm Cream is free from fragrance, colouring and SLS.
hidden1
hidden2
hidden1
hidden2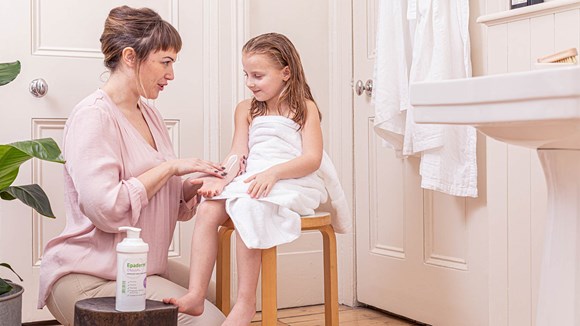 Epaderm Cream as an emollient
Epaderm Cream can be applied immediately after washing to counteract the loss of essential oils from the skin. It should be applied generously and frequently – even when the skin has improved.
Directions: apply Epaderm Cream directly onto the skin in the direction of hair growth, this will reduce the risk of blocking hair follicles.
…and as a skin cleanser
When caring for dry skin conditions, The National Institute for Health and Care Excellene (NICE) recommends washing with emollients rather than detergents or soaps, as these can increase water loss from the skin. Using Epaderm Cream as a skin cleanser helps ensure that dry skin can be properly washed, without losing additional moisture.
Directions: dispense a small amount onto your hand, lather under warm water and then use as a normal soap.
Ingredients
Purified Water EP.
Liquid Paraffin Ph. Eur.
Yellow Soft Paraffin BP
Cetomacrogol Emulsifying Wax BP (contains Cetostearyl Alcohol and Macrogol Cetostearyl Ether 22)
Chlorocresol
Glycerine BP