Products
Epaderm products
Regular use of an emollient, even when the skin has improved, will relieve the symptoms of dry skin and help provide a protective barrier.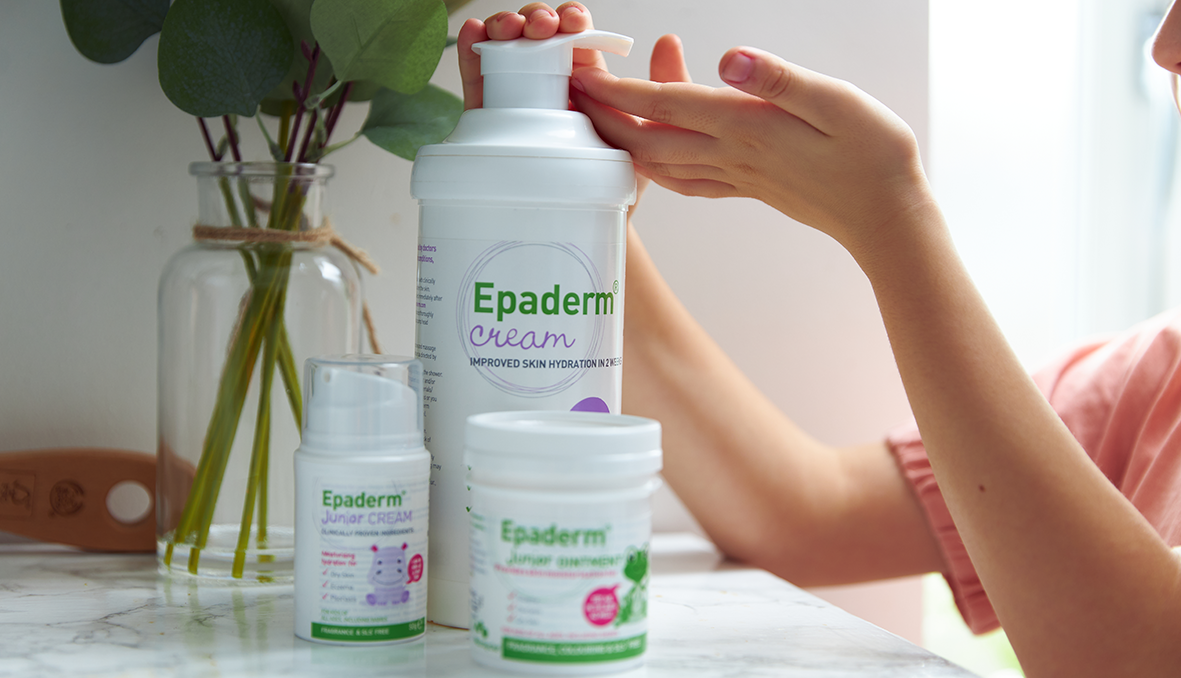 What are emollients?
Emollients are very effective moisturisers that soothe, smooth and hydrate the skin, helping to keep it moist and flexible so that it doesn't itch as much.
Emollients are the first treatment for all dry skin conditions. They come in a range of different formats (creams, lotions, ointments, skin cleansers and bath additives) and should be used generously and frequently.
Complete emollient therapy
Complete emollient therapy is the daily use of creams, ointments, bath additives and skin cleansers.
Using a combination of emollients can reduce the number of flare-ups and give effective results.
The Epaderm range is available as a cream and an ointment, specially developed by dermatologists for the management of dry skin conditions, including eczema and psoriasis.