hidden1
hidden2
hidden1
hidden2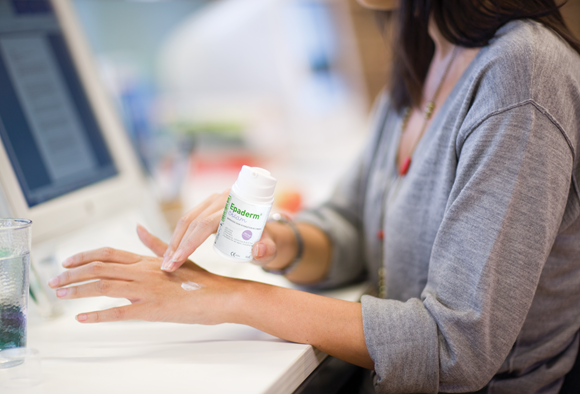 Epaderm: kind treatment for sensitive skin
Epaderm is an emollient range, developed by dermatologists for dry skin, eczema and psoriasis. Suitable for sensitive skin of all ages, including babies, Epaderm is free from fragrance, colouring and SLS. Epaderm is recommended by doctors and is the no.1 prescribed emollient ointment in the UK.
hidden1
hidden2
Epaderm Cream is a 2-in-1 emollient clinically proven to effectively relieve the symptoms of dry skin, including hydration and smoothness, after just two weeks. Featuring easy to use 'twist and lock' pump dispensers, it is available in 50g, 150g and 500g sizes.
Epaderm Ointment is a 3-in-1 emollient, skin cleanser and bath additive. It is available in 125g, 500g and 1kg sizes.