The versatile Epaderm collection
A broad range of treatments
We take skin care seriously, and we know it can affect people in different ways which is why Epaderm® offers a broad range of treatments.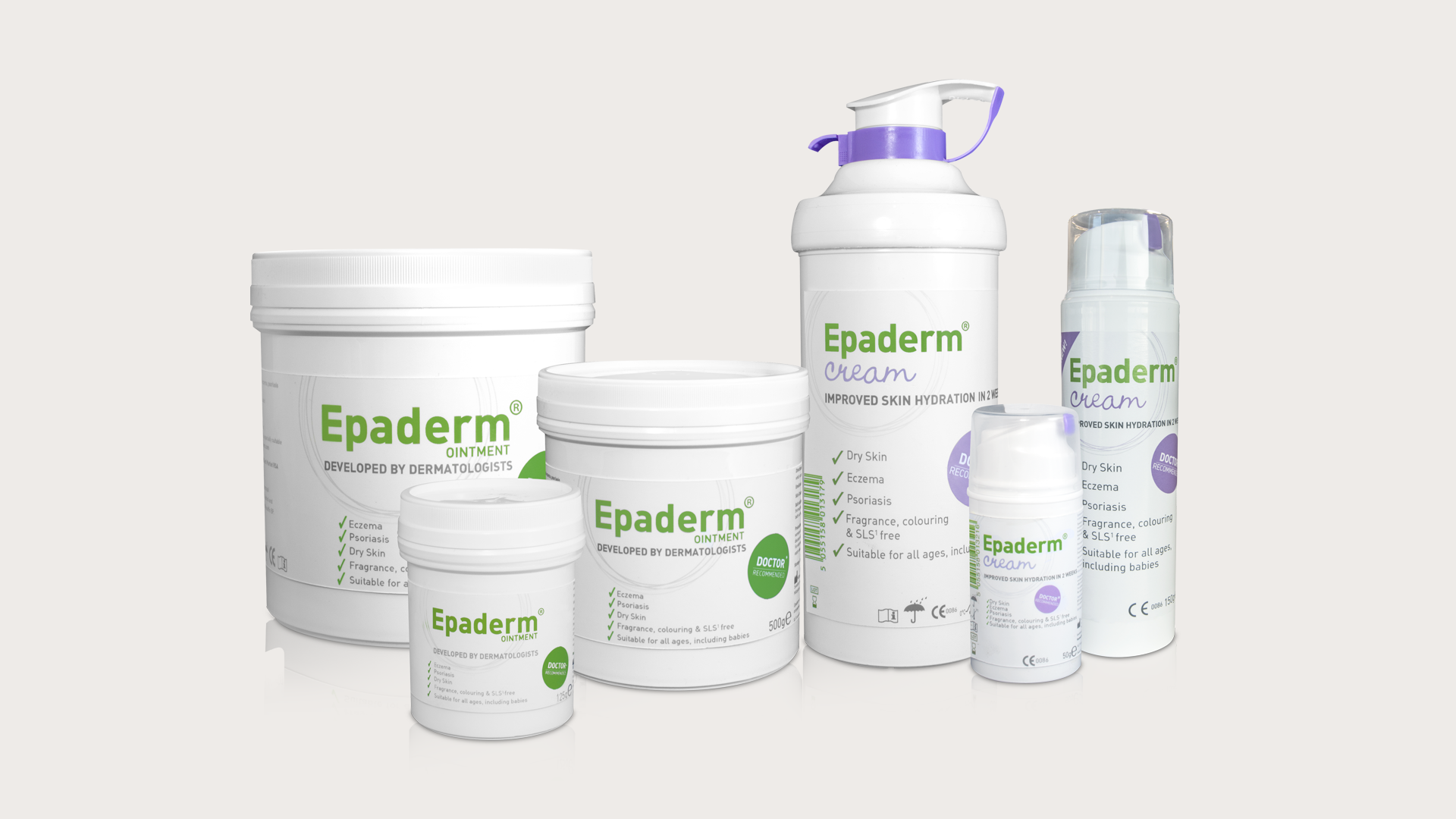 Our products are formulated with versatility in mind. When using Epaderm products you have the option to create a flexible skincare routine that suits you.
Epaderm Ointment is a three in one emollient, skin cleanser and bath additive. The emollient is suitable for wet or dry wrapping with Tubifast® garments. Epaderm Ointment can be used for the management of dry skin conditions, including eczema and psoriasis. For best results, we recommend applying Epaderm Ointment directly to the skin. The ointment will stay on top of the skin to form a moisture barrier.
To use Epaderm Ointment as a skin cleanser, scoop a small amount into your hand and lather under warm water, and handle as you would normal soap. Rinse as normal and repeat throughout the day to avoid using perfumed soap products. For an all over body solution, try Epaderm Ointment as a bath additive. To prepare, mix four grams (approximately the size of a £2 coin or a heaped teaspoon) into warm water in a tumbler and then add the solution in with your bath. Be sure to take care getting in and out of the bathtub as the ointment can make the tub slippy.
Epaderm Cream provides an alternative moisturising solution. Epaderm Cream is most effective if applied immediately after washing to reduce the loss of essential oils from the skin. Apply the cream in the direction of the hair follicles for best results.
Using Epaderm Cream as a skin cleanser ensures skin can be washed properly without using harsh and perfumed soap products. Dispense a small amount of Epaderm Cream into the palm for your hand, lather under warm water and use like a soap.
The Epaderm range is suitable for sensitive skin and with multiple uses, it can help give your skin the moisturisation it needs with complete emollient therapy.