Epaderm Ambassador
New Year's resolutions
Crisp winter sun; frost crackling underfoot; warm, cosy fires and long nights. Winter is beautiful, right?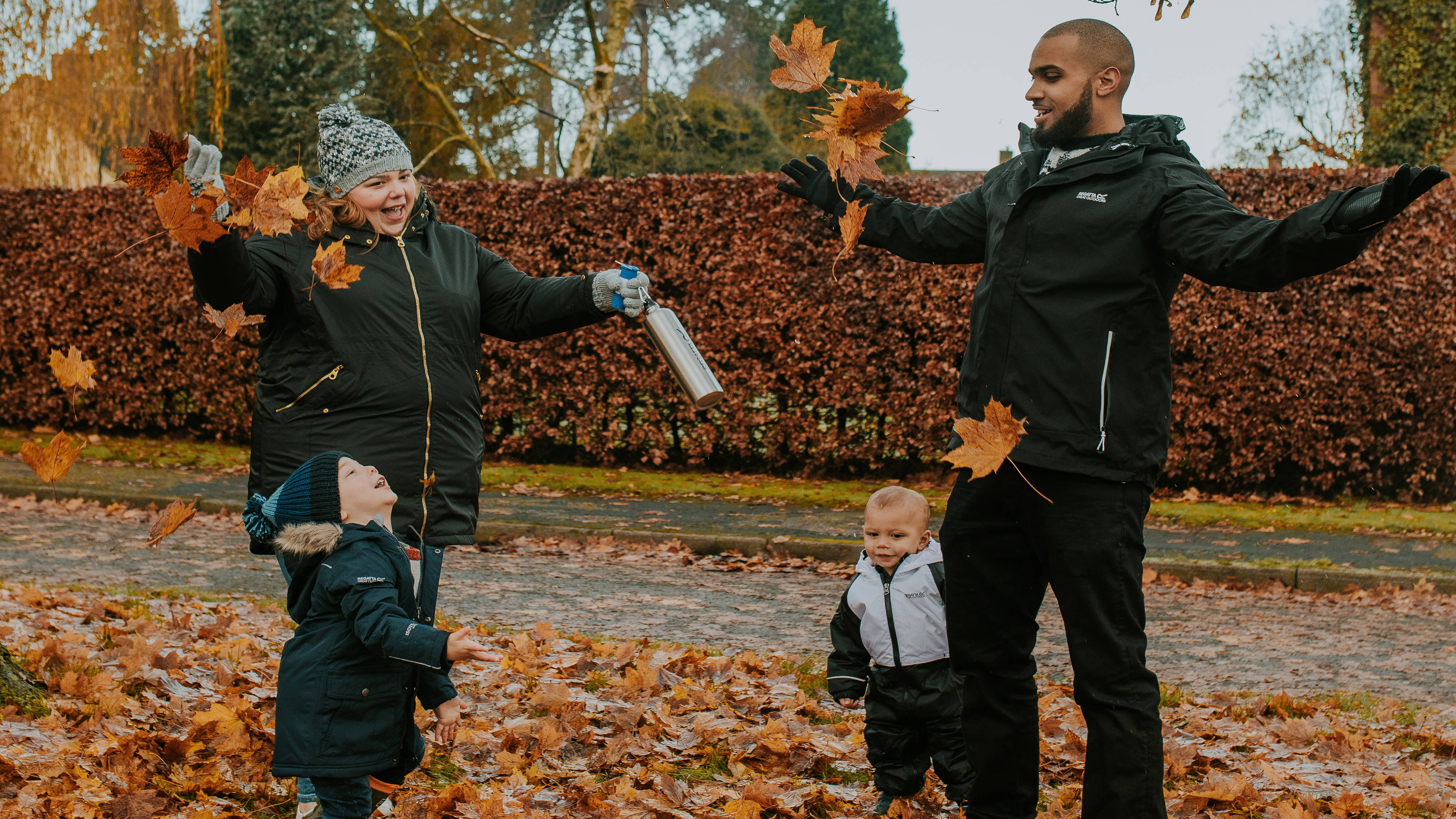 Not so much when your little one has eczema flare-ups, which can be painful, itchy, and annoying. So how can you deal with eczema when the weather is cold? And what can you put in place this year to help your skin? Here are some of my family's top tips to help you keep it all under control.
Avoid hot baths/showers
In the winter, we're all tempted to whack the water temperature up to maximum. Try to restrain yourself! The heat will dry your skin out, and strip away natural protective oils, so it's best to minimise this as much as possible. Use warm water instead of super hot. In winter, we reduce Cameo's showers to every other day. (Unless it's been a jumping in muddy puddles kind of day!). This really makes a difference to his skin. Adding Epaderm Ointment to your bath water is also a great idea in the winter weather as it gives you an extra level of moisture to help stop the skin drying out. Using the ointment in each bath or shower is one of our new year skincare resolutions.
Be gentle to your skin
When you're washing, choose mild soaps and skincare products. Ideally – use Epaderm Ointment as a cleanser. It works just as well as other products but is hydrating and super caring for the skin. When you're out of the bath, don't towel yourself dry furiously – this will also dry your skin out, and irritate any existing eczema that you have. Pat your skin gently with a towel instead. We turn this into a game sometimes with Cameo, just to make it a bit of fun. It's also a good way of teaching your little ones how to dry themselves.
Stay hydrated
How can you expect to keep your skin hydrated if you're not drinking enough water? Aim for a minimum of eight glasses per day – which can include tea, coffee, or other hot beverages. If it's your little one that suffers from eczema, try and get them drinking lots of water in the day. But also eating things like cucumber and watermelon help instead of other snacks. It's the little things!
Be aware of irritants
I've mentioned using the Epaderm Tracker before so you can try and work out what the irritants are for your or your little one's eczema. Some fabrics –(nylon, I'm looking at you) – can cause overheating (drying the skin) and act as an irritant, making any eczema symptoms worse. If you're prone to eczema, it's best to wear breathable, soft fibres like cotton. You can still layer up but try and make it breathable. If you're trying to figure out why you or your little ones skin is flaring up, using the tracker is a brilliant new year's resolution to make! It will make handling flare ups much easier and will help tackle the things that make your eczema worse.
Moisturise
Keep your skin extra hydrated by using Epaderm Ointment. If you're only using the Cream occasionally, make it your resolution to moisturise daily. Whatever you're current routine is now, I challenge you to add one more creaming session into your day. It will make such a difference to your skin!
Moisturising should both nourish your skin and create an additional layer of protection. Moisturise at least twice per day, and more often if needed. The more the merrier! You can warm it up in your hands before applying it on your little one, Cameo HATES cold cream! But the more you moisturise the better the eczema will feel.
Fun, Fun, Fun
Lastly, one of the best ways of dealing with winter eczema is to have fun! It might be wet and cold but that means there are lots to play around with. If your little ones suffer from eczema, distraction is a great tool. Go jumping in puddles, collect leaves and make art, make mud pies, use mud as paint on a brick wall (that you don't mind getting dirty!)…. The list goes on. So make it part of your resolution to try and get the kids out of the house once per day. Even if it's just for a little walk around the block. You'll all feel so much better for it.
The cold weather can really impact your skin, but it's never too late to start looking after it!