Epaderm Ambassador
Back to school
It can be hard dropping your little one back to school or nursery after the holidays and even harder if it's their first time. I know from experience it can be even worse if your little one has skin problems.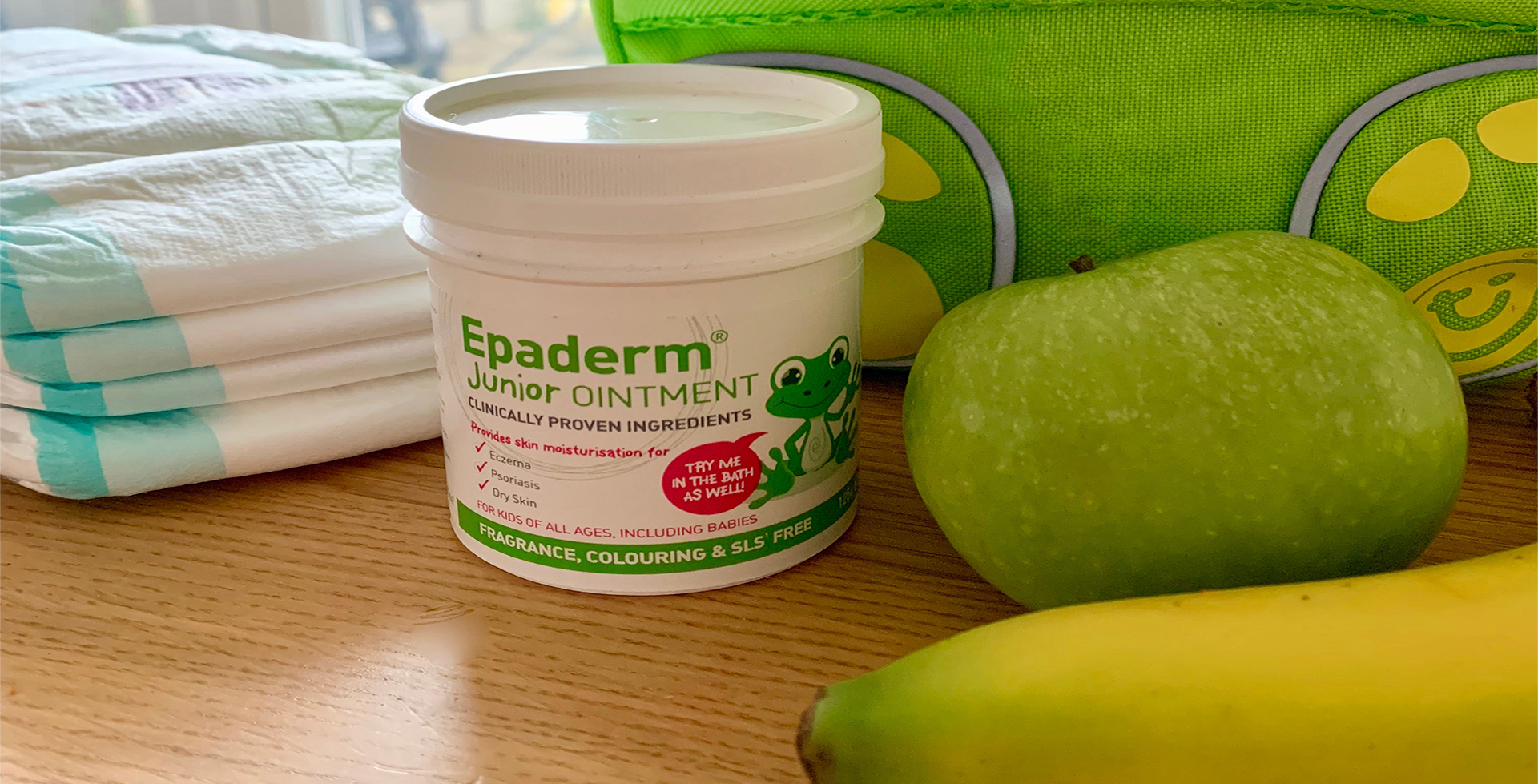 When Cameo first started nursery, we were a bit worried about how the nursery nurses would be able to look after him. At this point, we were applying Epaderm 4 or 5 times a day. But actually, when we told them about eczema on his legs they were incredibly kind. What we had to remember is that while this was our first experience of having a little one in a nursery, they deal with this on a day-to-day basis.
We gave them a large tub (we wrote his name in marker pen) and wrote out a small form about when he needed it and where. We actually had Epaderm on prescription so we could show this to the nursery too. It really wasn't any hassle and they were lovely about it.
If you're worried about your child's skincare routine when they start school or nursery here are three things to put in place:
Let the school/nursery know in advance. Email them and tell them in person. Email them exactly what you need them to do. Whether they need to apply the cream or if your little one can do it themselves but needs a reminder. Tell them times, how to apply the cream and where. The more information you give them the easier it is for them and the better you'll feel.
Leave a spare at the nursery. Always ensure the nursery is stocked with Epaderm with your child's name on it. This means when one runs out, or gets lost- there is always a backup. Super organised parenting!
Make applying the cream part of your child's routine. Nursery and school staff are only human. Sometimes they forget things or run late. If your little one knows that at the nappy change they put cream on, trust me, they'll remind the person at the time - or let you know it didn't happen.
Lastly, don't worry. It's amazing how many kids need a little extra care. Everything from eczema to communication. All children are different with different needs. The school or nursery are prepped to deal with this. As long as you make them aware of your little one's skincare routine they should carry on with no hiccups.
Written by Epaderm Junior Ambassador Hollie Burgess